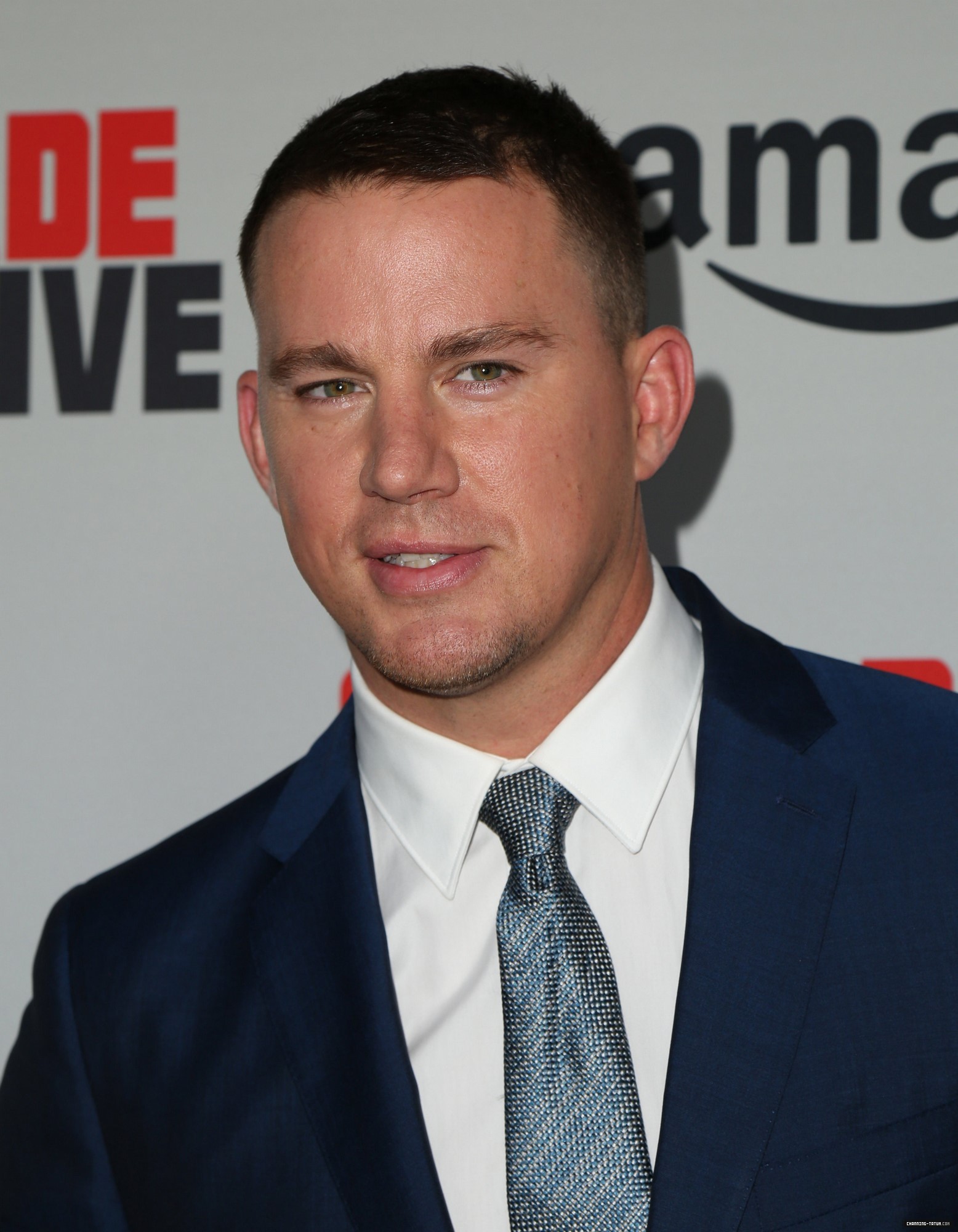 Channing Tatum and Joseph Gordon-Levitt invite you to change your perspective on capitalism, starting with an enlightening new conception of the board game Monopoly.
by Ben Travers for Indie Wire
Channing Tatum and Joseph Gordon-Levitt like to make "odd things" together.
"We've done lots of odd things just by following various creative whims for our own amusement. [They're] not for audiences though; just in our spare time, for fun," Gordon-Levitt said in an interview with IndieWire.
Tatum, sitting next to him, chuckled and nodded his head.
"I have a secret over Joe that he has to forever do the dumb things that I ask him to come and do," Tatum said.
Fans can see one of Tatum and Gordon-Levitt's odd, creative projects right now — "Comrade Detective," executive produced by Tatum and featuring his voice work, alongside Gordon-Levitt, hit Amazon on Friday, August 4 — but it's certainly not dumb.
Their latest collaboration is so clever, in fact, you need to unpack its backstory to unlock all the peculiar charms.
---
The Creation of "Comrade Detective"
"Comrade Detective" appears to be a straightforward cop show. Presented as a recent discovery that's been restored by Romanian film preservationists and dubbed for American audiences, the six hour-long episodes track two detectives out to bring the man who murdered their former partner to justice.
As a TV show, it sounds simple enough. One could mistake it for another one of Amazon's foreign imports; just with a particularly impressive voice cast.
But the series' opening — with Tatum and documentary filmmaker John Ronson sitting in a movie theater, speaking direct-to-camera — provides the first hint toward the show's secret layers. They introduce "Comrade Detective" as a piece of Communist propaganda made by the Romanian government in the '80s. As the first episode begins, viewers quickly learn the show also serves as a satiric comedy and an earnest attempt to reframe Western perspectives, but anyone who starts watching blind probably has a few questions.
To answer a few: "Comrade Detective" wasn't created by Communists for Communists. It wasn't even created in the '80s. It was filmed late last year by American filmmakers Brian Gatewood and Alex Tanaka for audiences the world over. It's a comedy, but also a drama. It's about two cops, but also global politics. It's not meant to be taken seriously, except it really should be.
It's complicated, but it officially began when, during a pitch meeting, Tatum asked the two creators for their "worst idea."
"They told me this, and it was just the most… I don't even know," Tatum said. "How do you do that?"
"It was an evolution that started with 'What's Up Tiger Lily?'" Gatewood said in a separate interview with IndieWire. "We thought as television was expanding and doing interesting, experimental narratives, that we could try something like that."
Gatewood and Tanaka used dubbing as a jumping off point to examine overlooked global television programs from the '70s and '80s.
"We found this incredible world behind the Iron Curtain that Westerners are not aware of and that really existed," Gatewood said. They looked at shows from Germany, Russia, all over Eastern Europe, and even a PBS documentary about how the University of Minnesota intercepted and studied Soviet programming in the '80s. The creators found some footage on YouTube, but also traveled to Romania in order to get a clear picture of what these programs were like.
"There was a show called 'Thirty Cases of Major Zeman,' which was a Czechoslovakian show, and the central character was a Communist detective," he said. "It was made by the state to prop up the Communist party at the time. That was an early jumping off point."
Through their research, the creators learned about two-thirds of television Romanian audiences were exposed to during the Cold War was propaganda.
"And then an hour would be fictional programming, [like] 'Dallas,'" director and producer Rhys Thomas said. "[Romanian politician] Nicolae Ceausescu allowed it because he thought that 'Dallas' would repulse people. Apparently he was also a fan."
"He thought the excess of American culture would repulse them, and in fact it did just the opposite," Gatewood said.
"If you go there now, you'll see lots of Larry Hagman pictures everywhere because 'Dallas' is the most famous remaining show," Thomas said.
By this point, Tatum had signed on (along with his company, Free Association) and his presence attracted A24 as an additional production partner. But there wasn't supposed to be an actual production. Originally, the creators tried to secure the rights to one of the '80s TV shows made as actual propaganda.
"Of course, all the rights for those [shows] are insane to try and get. So, the conversation quickly turned to, 'Well, what if we made our own series that was sort of representative of that?'" Gatewood said.
"Someone said, 'How expensive would it be to actually go film a real one in Romania?'" Tatum said. "We were like, 'Well, in the Communist era, they probably didn't spend all that much on those, so I wonder what we could get it done for.' Then — to their credit, man — they went and did it."
---
The Show Itself
Tatum didn't travel to Romania for the shoot, which primarily used local actors and crew, but he was more than impressed with what they brought back: He likes the subtitled version of the show — the version without him — better than the dubbed version.
"I had no idea they were gonna come back with such a really, really well-done product," he said. "Not that I don't like our voices, but I kind of like the Romanian version better."
Rather than improvise or reinvent the dialogue from the shoot, Tatum, Gordon-Levitt, and the rest of the voice talent dubbed the series using exactly what was said by the Romanian actors. That was the plan all along. The version airing in Romania doesn't even feature their dubbing.
"I think both of us were a little bummed that our guys were so good," Tatum said of the Romanian actors who played their characters. "Florin [Piersic], my guy, he was so good. When I say 'so good' I don't think that I was doing him justice. They somehow nailed this tone, which was fun and aware of itself, but you completely believed them. You still cared about them. That's tough to do. And they knew the whole time that they were going to be dubbed over in American, but they still cared enough to crush it."
That didn't stop producers from putting together a dream team of voice over actors, including Tatum and Gordon-Levitt as the lead detectives, as well as Jenny Slate, Chloë Sevigny, Jake Johnson, Jason Mantzoukas, Nick Offerman, Fred Armisen, Kim Basinger, Mahershala Ali, Tracy Letts, Bobby Cannavale, Richard Jenkins, Debra Winger, Mark Duplass, Katie Aselton Duplass, and Jerrod Carmichael.
How did they accrue such a cast?
"I wish I could take more credit for that," Tatum said. "It was just the quality. They just sent the episodes to people and [the episodes] were really good."
Gordon-Levitt was personally recruited by Tatum, but he said he drawn to the material more than anything else.
"I don't think I even knew that it was gonna be on Amazon," Gordon-Levitt said. "That wasn't what it was about to me. I just thought it sounded fun."
---
It All Comes Back to Monopoly
That being said, "Comrade Detective" has more on its mind than fun, and Gordon-Levitt knows it.
"It is really fun and funny, but it has a lot to say about both capitalism and Communism," he said. "Even more than either one of those two specifically, it has to do with how we form our identities as nations and how we compare ourselves to foreign nations. [It's about] the assumptions we make about people other than ourselves, and how we all can think the way we do things is the best."
"It often doesn't occur to us that, 'Oh, I just think this is the best way because it's all I've ever known.' That's been happening ever since the beginning of civilization, and it's certainly still happening today."
Gatewood couldn't agree more.
"To grow up and then realize how much was influenced by propaganda from these films that I grew up with [including 'Red Dawn' and 'Rocky IV']… Maybe people will think about the way we demonize other people," the co-creator said. "We live in a world where it's just hyper-propaganda."
"It's hard to determine what's propaganda and what's [not]," Thomas said. "It's become so subtle. There's a lot of overt propaganda, but there's also really insipid subtle things going on. I almost have a fondness for this type of propaganda where it's very much underlined. I wish it was as simple as that now."
As for Tatum, it all circles back to a board game.
"I really hope that people understand what they're doing when they're playing Monopoly. That's my big want," Tatum said.
The Hasbro product has a major part in the series, as Tatum and Gordon-Levitt's Romanian detectives learn how the game can instill a capitalist mentality in Americans at a very young age.
"Being an American who grew up in the South, I played Monopoly all the time," Tatum said. "You talk trash to all your friends, like, 'I'll crush you at Monopoly.' That just becomes your thing."
"[But then] you start thinking about the perspective of someone else that doesn't have an American upbringing or values," he said. "What you're actually doing to the people you're playing against is kind of deeply disturbing. You're just like, 'Oh my God, I'm trying to gather everything; all the resources, all the property, and I want you to starve and die. I want you to be no more. I want all the money, I want all of everything, from you."
"It's so subtle, but that's what I learned at a very, very young age," Tatum said. "And [the show] made me rethink it. All this stuff matters. It all really, really matters."
As audiences take in "Comrade Detective" and all its implications, Tatum and Gordon-Levitt have another odd collaboration on the horizon: Gordon-Levitt's next directorial effort, "Wingmen," which he wrote and Tatum is attached to star.
"It's moving right along," Gordon-Levitt said of the film. "Any movie, I think, it's not real until it's real, you know? But it's going to be a blast."
Tatum was more assured.
"We've been talking about singing and dancing with each other pretty much since my very first movie. So it's happening," Tatum said. "It's definitely happening. It's not not happening. 'Wingmen' will be flying into a heart near you."
After seeing "Comrade Detective," there's no reason to doubt these two can make anything they set their minds to; here's hoping we get to see this one as well.